Powerful Feature in cloud platform - Adafruit IO Cloud
The API that drives user interface is available. The data can be stored, managed, controlled, and downloaded anytime. Charts, graphs, gauges, logging, and more features are available from anywhere in this designed web-based dashboard. Trigger function can monitor your data and notify you when your temperature sensor gets too hot or when your DIY security system goes offline. Come and Join this webinar recoding if you are interested to build your own IoT project.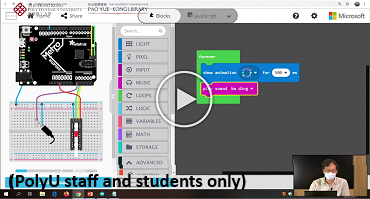 About the speaker:
Silas Hung is a professional electronic engineer for 25 years. He specializes in electronic engineering, material analysis and photonics analysis. He founded Cloud-LED lighting technology limited in recent years. He has published over 20 academic articles mainly on the application of nanomagnetic structures. In addition, he designed "Smart Home" teaching courses and electronic educational kit for schools, hoping that the new generation will still love technology and engineering.