Tools for Assignment
---
Citation Help
Writing citations and references can be a time-consuming task. You can use a built-in citation generator or a reference management tool to speed up the process while maintaining accuracy.
EndNote is one of the tools that can help you generate citations and manage references for your research work. Download EndNote from Library and learn how to use it by joining our EndNote online course, or referring to the step by step EndNote guide.
Not sure which citation style to follow? Check our Citation Guides to get some tips, or contact your Faculty Librarian.



Plagiarism Checking

From time to time, you may be asked to check the text similarity of your work against the others. PolyU has subscribed to Turnitin for checking student assignments and VeriGuide for checking academic papers and grant applications.
Check out our Plagiarism Checking Tools guide to learn how they work and what are some alternative tools. You will also find a few commonly asked questions and answers about using Turnitin.

Academic Writing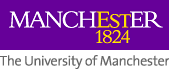 No matter you are working on an essay or a journal article, your writing can be improved with proper writing aids.
Visit the Writing Aids guide to explore some online tools that can help you with better word choice and phrasing in your writing.