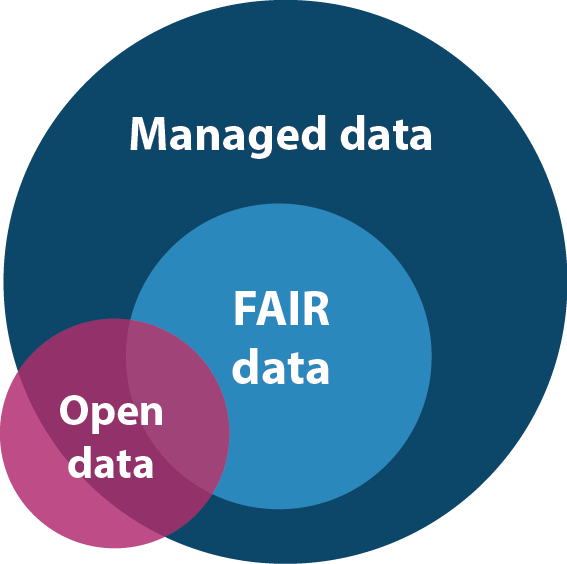 Does open data equal to FAIR data
---
While data can be made open, it may not always be FAIR.
Open data allows everyone to access, use, and share without restrictions arising from licenses, copyright, and patents. However, we need to do more if we wish people to be able to benefit from our shared data. For example, assigning persistent identifiers like DOI to our data, providing proper metadata, presenting the data in a standardized way, and stating the conditions to reuse the data. To maximize the value of the shared data, data need to be FAIR.
​On the other hand, FAIR data does not mean they have to be made open. Restrictions can be adopted when it involves commercial interest, personal privacy, national security, and public interest. In these cases, the metadata of the data will still be publicly available, with information about the conditions for accessing the data.
As data must be well managed before it can be FAIR and effectively shared, it is encouraged to plan at the beginning of your research project if you wish or are required to share the research data.
You may watch this 5-minute video which explains why well-managed data is necessary for effective data sharing.