---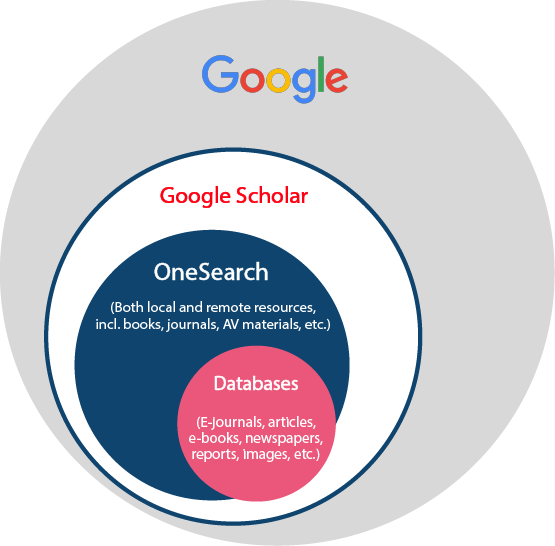 Generally, there are three ways to find articles:
Google Scholar

is a quick search tool when you have an article title in hand, but not very convenient when searching by keywords - too many irrelevant and non-scholarly results.
OneSearch is a one-stop search of local and remote resources Library has, most of them being scholarly materials. You may still find too many results when your keywords are not specific enough.
Directly search in a Database if you have a concrete subject to research, try search articles in a database. A database is usually a collection of journals, and each journal is a collection of articles. Some databases focus on a specific subject area, e.g. World Textiles covers articles on all aspects of the textiles industry, textile technology, and the application of textiles materials.